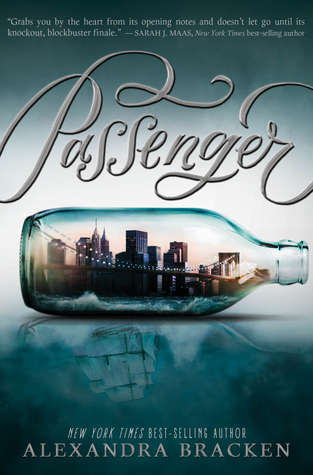 Passenger
Alexandra Bracken
Series: Passenger (#1)
Published: January 5, 2015
My Rating:
★★★★★
Summary:
(Taken from Goodreads)
passage
, n.
i. A brief section of music composed of a series of notes and flourishes.
ii. A journey by water; a voyage.
iii. The transition from one place to another, across space and time.
In one devastating night, violin prodigy Etta Spencer loses everything she knows and loves. Thrust into an unfamiliar world by a stranger with a dangerous agenda, Etta is certain of only one thing: she has traveled not just miles but years from home. And she's inherited a legacy she knows nothing about from a family whose existence she's never heard of. Until now.
Nicholas Carter is content with his life at sea, free from the Ironwoods—a powerful family in the colonies—and the servitude he's known at their hands. But with the arrival of an unusual passenger on his ship comes the insistent pull of the past that he can't escape and the family that won't let him go so easily. Now the Ironwoods are searching for a stolen object of untold value, one they believe only Etta, Nicholas' passenger, can find. In order to protect her, he must ensure she brings it back to them— whether she wants to or not.
Together, Etta and Nicholas embark on a perilous journey across centuries and continents, piecing together clues left behind by the traveler who will do anything to keep the object out of the Ironwoods' grasp. But as they get closer to the truth of their search, and the deadly game the Ironwoods are play­ing, treacherous forces threaten to sep­arate Etta not only from Nicholas but from her path home . . . forever
Links:
Goodreads - Amazon - Barnes and Noble
Cover Comments:
So beautiful. I love this cover. It kind of makes me swoon. That is all.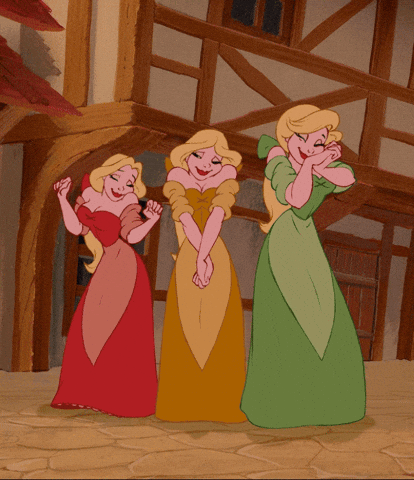 My Thoughts:
I loved this book. In fact, the more I think about it, the more I love it. I'll admit, the first 1/3 of it was a little bit slow. However, Bracken has created this beautiful, magical world and had to build it for us. I have to admit the last 1/2 of the book more than made up for any of the slow reading at the beginning.
I'm kind of worried that this might turn into a big I love this book gush fest.. so if it does, well I'm not sorry, this book deserved it.
Let's start with our characters. Etta and Nicholas are the main characters... born to different worlds at different times. They are wonderful. Etta is brave, smart, and willing to do ANYTHING she needs to for those she loves. Nicholas is just as smart and brave as Etta, but a bit more rational. He perfectly balances the way she literally jumps into anything with very little thought. There is a bit of instalove, but it is okay for me. It's more instacrush that takes awhile to grow into actual love. The two of them end up together crossing the world throught all of time.
Now the time travel. Bracken did this so well. I was able to go to one of her book signings and listening to her talk about her research... she LOVES history, and wanted to do it right. I so respect that. She didn't want to stick to one area, but wanted to explore the history of the entire time. I loved it. I'm not a history buff by any means, but she gave me just enough to feel connected to each area Etta and Nicholas visited. I don't want to tell you where she visited, but it wasn't just the normal places you'd think of. We visited all over, and I mean all over the world. I'm just so excited to see where the book will go from here.
Just a warning though, the ending. Oh it was painful. I'm dying to read Wayfarer like yesterday. I need to know what happens. I don't want to wait another year.. like really really don't want to.
Oh, and a random thought. I LOVED Sophie.. even though she's a total B in this book. Bracken promised me that we will get a lot more of her story in the next book. I just knew she had many new layers. Woot woot! She also said that she is one of her favorite characters as well. To say I'm excited would be an understatement.
So yeah, I know that was a rambling not giving anything away review wasn't very good. But, all I'm saying is just read it. I loved it. You'll love it. It was beautiful and wonderful and magical and perfect.