WOW is a weekly meme hosted by
Breaking the Spine
where we spotlight upcoming releases we can't wait to read! My choice this week is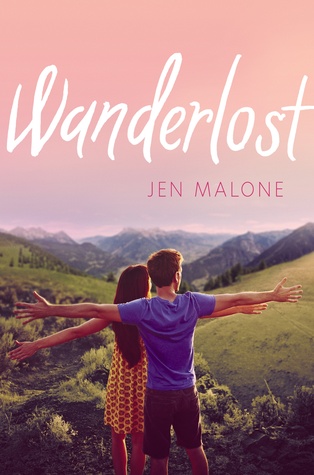 Title:
Wanderlost
Author: Jen Malone
Release Date: May 31, 2016
Synopsis:
(Taken from Goodreads)
Seventeen-year-old Aubree has always idolized her adventurous older sister, even while utterly content to track Elizabeth's antics from the cozy comforts of home, in the tender care of doting parents. So when Elizabeth gets herself in "a touch of trouble" and, for the first time ever, actually needs Aubree's help, Bree is flattered but insistent.
There's no way she can do what Elizabeth is asking. Impersonate her recent-college-grad sis all summer, just so Elizabeth can score the recommendation she needs to land her dream position? Nope, nope, not gonna happen.
ESPECIALLY when Elizabeth's summer job is leading a bus tour.
A bus tour across Europe.
A senior citizens' bus tour across Europe.
And that's even before Bree finds out that the tour owner's super-cute son (who is decidedly NOT elderly) will be a last-minute addition.
Bree would have to be crazy. Or would she?
Why I Can't Wait:
First off, I just love the cover. Yeah, I know, that isn't a reason to buy a book. But, I'm obsessed with this cover. It's so pretty! Honestly, I'm not sure what it is, but this book has me really excited. It sounds like it will be a fun read. I'm in the mood for something cute and heartwarming right now. This book sounds like it will fit the bill. Now, if only I could skip ahead a few months and get my hands on it.
Oh, and since I'm in the mood for a lighthearted fun read. Let me know if you have any recommendations!