Six of Crows
Leigh Bardugo
Series: Six of Crows (#1)
Published: September 29, 2015
My Rating:
★
★
★
★
★
Summary:
(Taken from Goodreads)
Ketterdam: a bustling hub of international trade where anything can be had for the right price—and no one knows that better than criminal prodigy Kaz Brekker. Kaz is offered a chance at a deadly heist that could make him rich beyond his wildest dreams. But he can't pull it off alone...
A convict with a thirst for revenge.

A sharpshooter who can't walk away from a wager.

A runaway with a privileged past.

A spy known as the Wraith.

A Heartrender using her magic to survive the slums.

A thief with a gift for unlikely escapes.
Kaz's crew are the only ones who might stand between the world and destruction—if they don't kill each other first.
Cover Thoughts:
This cover is beautiful, one of thse boks you must own in hard cover on your shelves. I always love the covers of Leigh Bardugo's books. They are just gorgeous, and so different from most other high fantasy novels... and the pages, guys, the ends of the pages are black... it is so pretty!
My Thoughts:
You know what, I'm not even going to tell you about this book... I think it is best to go in fairly blind like I did. I have avoided reviews about this book like the plague, and I'm glad I did. All I'm going to say is ths book was beautiful, and action packed, and I couldn't put it down, and I love it just as much (maybe more) as I love the Grisha trilogy.
I will admit that the first 50 or 60 pages were a little slow. As is common in high fantasy, you have to get to know the characters.. and with 6 main characters it takes a little time. But, once I got past the introduction, I couldn't put the book down. My poor son kept trying to get me to build blocks with him, and I'm sitting there with a book to my nose reading while also accidentally knocking his towers down. Oops!
I also love that this was not just the initial heaist story. There is the heist story... but each of our main characters is dangerous, and we get to learn how they have ended up in the unfortunate situation that they are currently stuck in. I really liked the back story for Nina and Matthias... I think I could have a read a whole book alone about their story... and Kaz'z was just heartbreaking. Poor guy.
So I'll finish this off with just read it, go read it, this book is grea you need to read it! Yep, that's all I'm putting in my review. But, I will make it a little bit longer with some gifs that show my reading experience.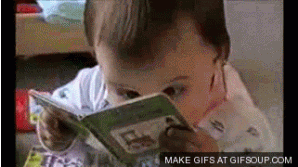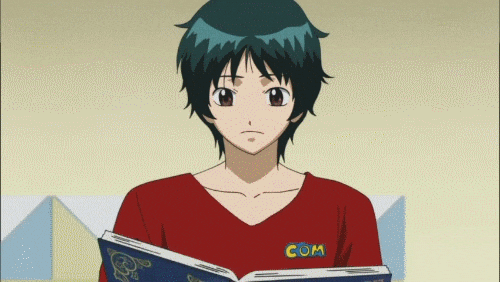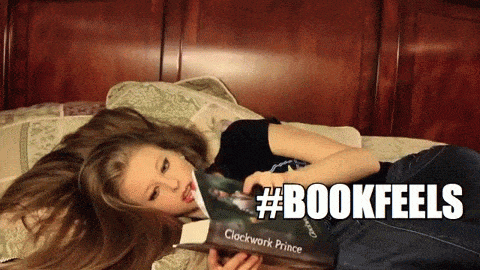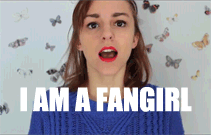 If You Enjoyed This Read...